Cabin Life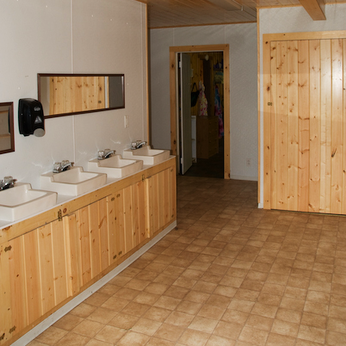 Roughing it… Comfortably
The cabins at Chippewa are both beautiful and campy.
We want our girls to play outside and get their hands dirty, but at the end of the day we like for them to return to comfortable cabins fully equipped with showers, sinks and toilets.
There are bunk beds in most of the cabins and every girl gets her own shelving unit. The cabins are equipped with commercial fans that pull the warm air out and the cool air in. Great for those hot days!
Tan & White